MESSAGE FROM OUR FOUNDER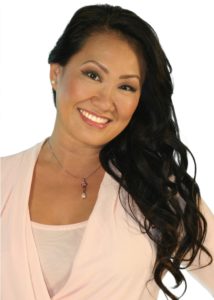 Cathlyn Choi
Throughout my life, my parents instilled in me the values of gratitude and humility, emphasizing the importance of embracing my journey and discovering where it would lead me. Having been born in Saigon, Vietnam, and raised in Brunei, my life's journey has taken me across diverse paths, including living in South Korea and now residing in the United States for over two decades. Along these paths, I have been blessed to encounter remarkable experiences, meet extraordinary individuals, and explore captivating places that have indelibly shaped my perspective.
I have always been an advocate for the underrepresented, firmly believing that everyone deserves a platform to be heard, regardless of their socio-economic status or cultural background. I've always been an advocate for the under-represented, no matter what the circumstances and that everyone should have an opportunity to be heard, no matter their socio-status or cultural background.
Today things are obviously different with the advent of technology that allows any individual to connect to anyone, anywhere in the world. But yet, not all communities are heard equally. Many factors are responsible for how others perceive a community or how well they're understood. One such community is the Asian American, Native Hawaiian and Pacific Islander (AANHPI) community that comprises the second largest ethnic group living in Southern California, that is growing with a rich culture and heritage.
Drawing from my experience and background in media, first as a entertainment reporter in Korea and producing four seasons of my PBS cooking show, Cathlyn's Korean Kitchen, in the US, I recognized the next step in my journey was to establish a platform that could serve as a voice for our community. So in 2013, I formed Asian Culture and Media Alliance (ACMA) with a mission to unite, raise awareness, and empower our underserved AANHPI community through the power of media.
With the establishment of ACMA, our community now has a robust media platform that has long been absent. Through television and radio podcasts, cultural events, and educational programs focused on youth media arts, we are now able to create incredible opportunities for the entire AANHPI community. Our programs can not only amplify our voices within the community but also bridge cultural gaps with those outside our community.
I hope you will continue to support me in this journey I have set off in creating this organization that I believe will not only provide the AANHPI community an opportunity for empowerment through mainstream media, but give us all a loud, clear voice that we can all be proud of!
Thank you and Kamsahamnida!
Sincerely Yours,