MESSAGE FROM THE FOUNDER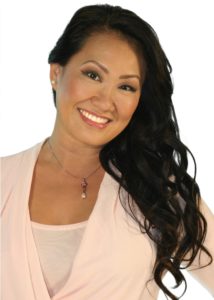 Cathlyn Choi
ACMA STORY
All my life, my parents have always taught and reminded me to be grateful and humble, no matter where I stand. That Life is about following your journey and discovering where its path will lead you.
My life has taken me down many paths and I certainly have been on many memorable and wonderful journeys, each filled with wonderful memories full of people and places around the world that have touched me in so many different ways. My latest journey actually is one that has always been a part of me, but not recently, have I been able to fulfill it.
I've always been an advocate for the under-represented, no matter what the circumstances. I feel everyone should have an opportunity to be heard, no matter their socio-status or cultural background.
Today things are obviously different with the advent of technology that allows any individual to connect to anyone, anywhere in the world. But yet, not all communities are heard equally. Many factors are responsible for how others perceive a community or how well they're understood. One such community is the API (Asian Pacific Islander) community that comprises the second largest ethnic group living in Southern California. The API community here is growing with a rich culture and heritage.
My quest was to provide the Asian community with a platform that could serve as a voice for all the local API communities, i.e. Asian Voices TV show, currently it its Third Season series!
With my background in media, first as a news reporter in Korea and recently having success producing four seasons of my own cooking show, Cathlyn's Korean Kitchen that was aired nationally on PBS and locally in San Diego on Cox 4, I knew my next progression was to form ACMA to create awareness and promote the Asian American and Pacific Islander communities through the power of Media.
By founding ACMA, the API community can now have a media platform that will provide a strong and unified voice that has been lacking in this community. Through our television programs, film, networking events and educational programs, we will now be able to create a wonderful opportunity for everyone in the API community to not only be heard from within, but to bridge the cultural gap to those outside our community and create better awareness understanding and respect of who we are.
We feel a greater impact on community can be made with a stronger team – more stories can be told and shared, more communities can be positively affected, and more VOICES can be heard.
I truly appreciate your continued support of this journey I have set off in creating this new and exciting organization that I believe will not only provide the API community in Southern California an opportunity for empowerment through mainstream media, but give all Asian Americans and Pacific Islander communities a loud, clear voice that they can all be part of and be proud of!
Kamsahamnida!
Sincerely Yours,